When you hear the word Armani, what comes to mind is designer wear and fragrance that leaves a lasting impression to the wearer. Think exotic jewelry, classic watches, leather accessories, shoes and an enticing fragrance line for both men and women.
The man behind this iconic fashion brand is the sensational and incredibly creative Italian designer Giorgio Armani.
Labels under the Armani brand name include the more expensive and high-end Armani Privé and Georgio Armani. If you are into the latest urban fashion trends, then you can never go wrong with Emporio Armani line designed for the younger age group who strive to keep up with the evolving modern trends. Emporio Armani is associated with celebrity faces like football star David Beckham, who appeared as the face and body of Emporio Armani campaign. Also featured in the campaign through the years are football star Christiano Ronaldo, tennis champion Rafael Nadal, Hollywood stars like Megan Fox and Rihanna. This being the only diffusion line exclusively designed by Giorgio Armani, it has a spotlight at the Milan Fashion week every year. Other lines include Armani Collezioni, Armani Jeans, Armani Junior and Armani Exchange.
Red carpet events are always filled with celebrities rocking their best Armani fashion statements.
Oscar-winning and multi-platinum diva Beyonce has a collection of elegant Armani Privé dresses that she has worn to gala nights and award shows. Beyonce Knowles has also been the voice and face of Emporio Armani diamonds perfume ad and has described it as a clean, fresh and elegant scent in a sparkling way.  She has also mentioned Armani Diamonds Perfume as her favorite.
Another celebrity with an evident obsession for Armani is Australian actress Cate Blanchett who wears Giorgio Armani Si Eau de perfume on the red carpet. She has graced the red carpet with absolute sophistication and effortless elegance in her Armani Privé gowns.
The eccentric fashion icon and pop superstar lady Gaga is also an addition to Armani's list of celebrities. Giorgio Armani designed Gaga's outstanding outfits for the Grammy Awards. He has also embraced the challenge to get out of his comfort zone and outdid himself by creating several dramatic alien-like pieces for lady Gaga's highly publicized monster ball tour that left our tongues wagging and our heads spinning for days.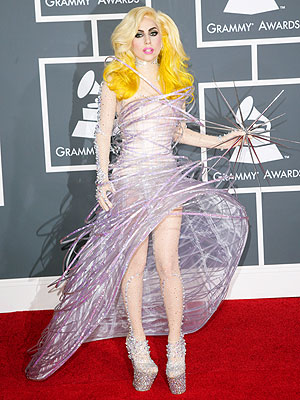 Armani is definitely the fastest growing Italian fashion brand with its timeless and dynamic creations making a debut in the fashion and style market every season. There are endless amazing options to choose from on the Armani empire throw in an Armani exchange yellow summer dress and complete that celebrity look with Emporio Armani sunglasses to compliment a perfect fun afternoon on the beach with your loved ones. Stepping out to a cocktail party?
Complete your sharp look by wearing Armani Code perfume for men and a classic Giorgio Armani watch and you are guaranteed to feel and smell like a million bucks.
With Armani Collezioni 'active' and Emporio Armani EA7 you can hit the gym in style too and enjoy a glamorous sweat session on that treadmill.