Aah! And then there's what we all want: Prada! Fresh, luxury, stylishly cut and expertly designed products are synonymous with Prada. This is a name capable of striking awe and reverence in the lives of many a fashionista. Having been there for over a century, Prada prides itself in being a luxury and diverse fashion house, renowned for shoes, leather handbags, perfumes and basically all other elegant accessories you can think of. With a rich history and worldwide fame for designing the absolutely stunning and high-quality products, Prada has remained a consistent fashion giant, both in its Italian country of origin and in the global arena.
Perhaps what many consider Prada's biggest selling point is the originality that goes into the designs of the various Prada Products available in the market. Take for instance the Prada handbag. The incredible edge, stylish cut and finishing, interior design and wholesome spectacular presentation that is associated with Prada is unmissable. New bags in all colors, shapes, sizes, designs and tags are launched by this fashion house on a regular basis to keep us looking and feeling Fab- because we cannot pretend like there's no thrill and razzmatazz that grips our senses when we rock that Prada bag. The patently bold logo alone is enough to spark envy amongst friends for generations to come.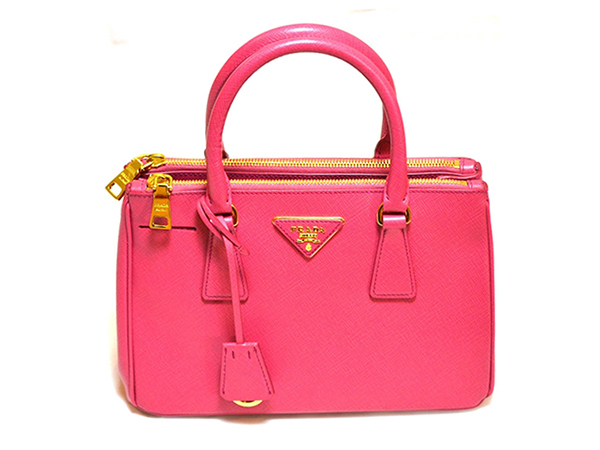 The Prada fragrance line is also one of a kind. The wondrous Prada scents are available for men and women of all ages who appreciate a classy perfume to keep things fresh. The Prada Amber pour Homme Intense for men launched in 2011 was and has been a huge hit among the guys. Its predecessors, Infusion d'Homme for men, a 2008 hit and the very first Prada Amber pour Homme for men released to the eager public are also a very popular trend.
Prada Candy for women was one of the massive production by Prada in 2011.
Then in comes all the imitations flooding the market. Nobody wants a knockoff Prada at this day and age. Want to know how to tell if it's a counterfeit product? Most manufacturers of fake Prada bags and other products are not quite able to pull off the funky 'R' in "Prada". The idea is that an original should reflect a notch off of the 'R'. Another thing, the straps will give you an idea. Original Prada straps are sturdy and with a perfect finishing. Most knockoffs will lack this quality.
Prada is also a perfect brand for accessories necessary to complete your look for any given occasion. Definitely a recipe for class, elegance, and confidence. It is very wise of every person with a sense of fashion to own at least one Prada product. Most of us prefer the sleek and gorgeous Prada handbag, and it always comes through!